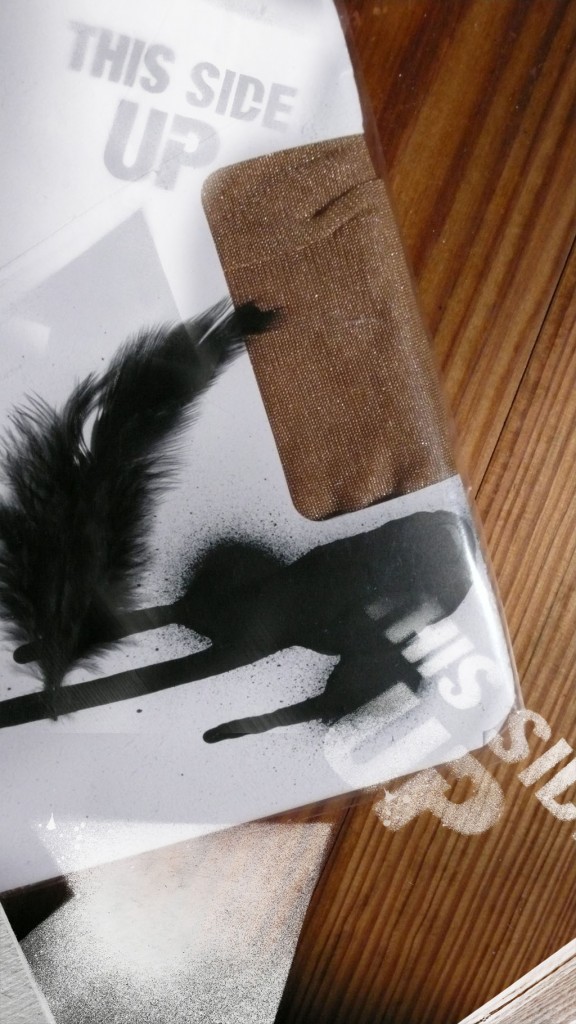 This Side Up – Stockings
Handmade spraycan artwork for the legs!
A pair of stockings come with one "This Side Up"-stencil leg in a nice recycled package with some color and a black feather inside. 
Usually it's black textil color applied on skin colored 20den sexy stay ups. Different colors, styles like pantyhoses and brands are available on request. The white on black looks quite nice too.
Doesn't matter how wasted, now you'll always know where's the top while looking good..
Warning: Handwash only or try 30°C gentle/sensitive, max. 40°C at your own risk.